shop for pros.
Although we serve all our local clients through our regular distribution channels, more and more (local and international clients) prefer to place their orders through our online shop which is dedicated strictly for the use of beauty professionals.
Visit the Shop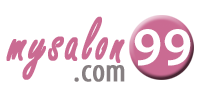 You can shop all our products online 24/7. Your order will be processed and delivered to you in not time. We deliver all over Cyprus and worldwide! Please note that in order to view the prices, special offers, and other goodies, you will need to complete your FREE REGISTRATION! Registrer Now!
Register Now!
why online.
In mysalon99.com you will not only find a vast array of professional products, therapies, salon equipment and furniture, but you will also discover many benefits reserved only for online clients.
Read about the important benefits to the beauty professional
Read More
Dedicated to you!
Since our begining in 1999 our aim has been to offer the beauty professionals the latest innovations in skin care products and treatments that offer exceptional results.
We strive to offer the best service to our clients!
Our experienced and certified aestheticians are always available to answer your questions or demonstrate any one of the over 70 effective beauty treatments for face or body we have availabe at your your institute anywhere in Cyprus.
Our overseas clients enjoy immediate attetion to any questions or queries they may have regarding our ptoducts or treatments!
Our Brands!
The major brands we represent include:
Heitland and Petre of Germany (Rosa Graf, Thalasso)
Kleraderm of Italy
Dermaperfect of Germany
CPM of Italy
Emmesi Cosmetici of Italy